This week we head to Austin, TX..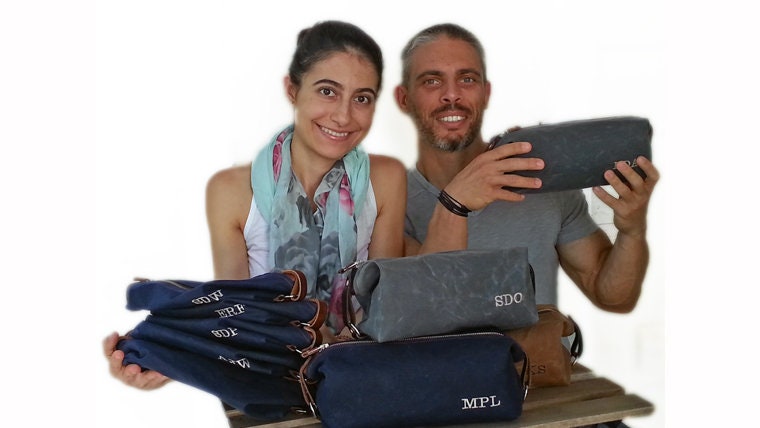 Name: Silvia Nikolov
Age: 30
Occupation: Designer, Founder & Owner of Sivani Designs
Tell us a little about yourself.
My name is Silvia and I am the owner, founder and designer of Sivani Designs - a collection of handmade accessories for the urban lifestyle (bags, toiletry bags, wallets, and jewelry). I am committed to handmade, made in the USA, high-quality products that would last for generations. Because of the nature of my materials (genuine leather and waxed cotton canvas) and the fact that each product is handmade to order, each item has its own unique look and unique soul. I source my materials from American manufacturers and suppliers and work hard to present and preserve the true beauty and the true properties of each textile and each piece of leather.

When did you start creating and how long have you been on Etsy?

I've always loved working with my hands and seeing something (a product) coming to live out of raw materials and supplies. I don't recall a period of my life, starting from a very early age, when I've not been involved in something creative. I am not joking when I say that my fashion story began when I turned one.
Sivani Designs started as a hobby back in 2006, sparked by my need to find an avenue for my creativity. In the beginning I was making beaded bracelets and necklaces for myself and Ivan (my hubby). Around that time, with Ivan's help, we put up a website portfolio showcasing my work. Beaded bracelets and necklaces were just the start but my line quickly evolved into fashionable jewelry for men, handmade from high quality materials – genuine leather and sterling silver. That was back in 2008 and was the real start of Sivani and my own E-commerce website followed by my Etsy shop in 2009. In 2012 I finally found my true calling and expanded my full fashion jewelry line to include hand-stitched leather wallets and hand-crafted toiletry bags.
How did you come up with your business name, is there any special meaning behind it?
The name of the business is a simple formula that incorporates my own name but also the name of my hubby – it is formed by the first two letters of my three names –
SI
lvia
VA
lerieva
NI
kolov but also incorporates my hubby's name right in the middle s
IVAN
i.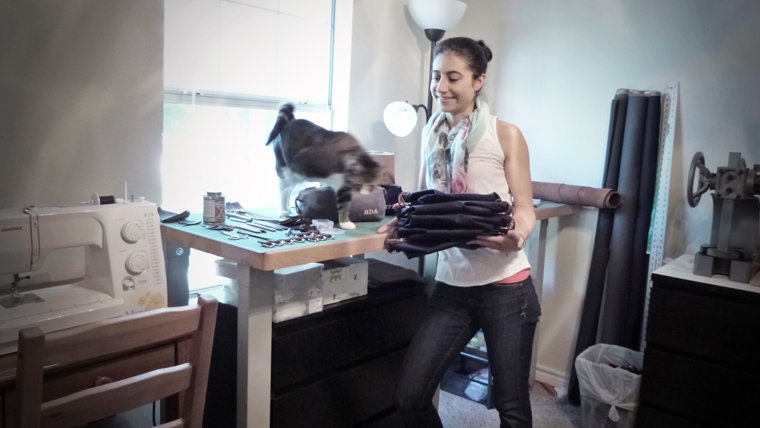 Has your Etsy shop become your full time job? If not, would you like it to be?
Sivani Designs is my full time job. I tend to look at Sivani Designs as a brand and not just an Etsy store or website – together, all of online efforts, keep me, my husband, and my wonderful mom-in-low, very busy.


How would you describe your creative process?
I am a very visual person, however, I don't like sketching. I rarely sketch. I have a vision in mind that forms by me touching, feeling, and matching my materials based on their colors and properties. Most of the times I design based on function and organization – I know what I want to achieve as far as function and then bring the design to live.


Where do you get your inspiration from?
My materials and nature. I've always been addicted to all natural materials, shapes, and forms. My other passion is made in the United States. I love the fact that by sourcing my materials from US manufacturers and suppliers, I support them in their efforts to keep their manufacturing local, which creates job opportunities and helps the economy recover. The same applies to my own business – by me hand-making everything here, in the US, I will soon be able to create a few jobs myself.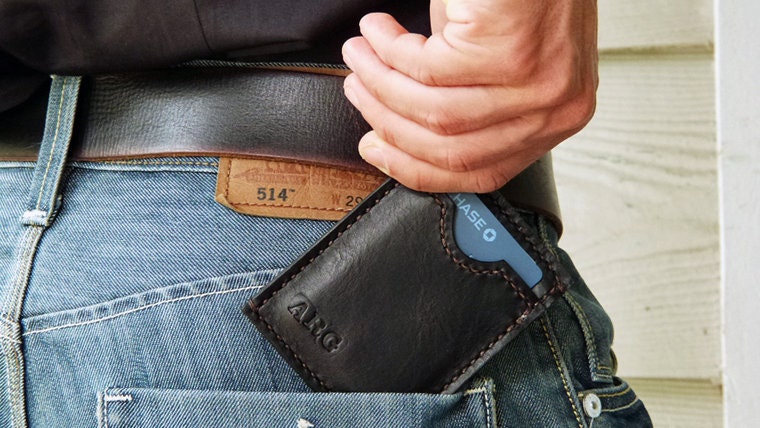 Do you also sell your work at craft shows?
(If so- answer the following questions)
I personally have not considered selling at craft shows. However, I was just approached by another local Austin brand, Doc Elliot men's grooming company. We've formed a very exciting collaboration and we'll be offering a combined gift set for him – Sivani's original dopp kit and Doc Elliot's shaving set at the local Renegade fare on November 30
th
. This will be my first experience with craft shows.

What is your most cherished handmade item?
I would have to say my dopp kit. It is the epiphany of what I've always pictured myself doing – sewing, creating something beautiful, durable and functional that would be transferred from one generation to another, and will always be needed.
Apart from creating things, what do you like to do?
That's a very hard question as I am a workaholic. If I don't work on fulling my orders and creating new designs, I am working on my websites, bettering my photography, product presentation, creating partnerships, marketing, and so on and so on. At the stage of my business, I have no time and desire for anything else. My husband and I have to force ourselves to take at least the Saturday half off, get out, and do nothing (a very hard thing to do :)
.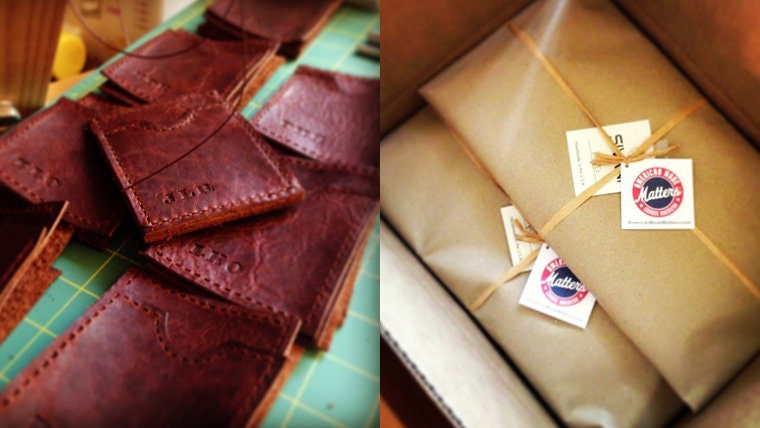 Was there ever any other job you dreamed of having growing up?
Nope, I am living my dream. Here is a little story that I like to tell: in first grade and in a drawing class, I was drawing sketches of models in fashion clothes. My teacher asked me: "So, Silvia, what will you be when you grow up?" I simply pointed towards my drawings and said: "A fashion designer."


Five years from now you will be…
Still growing my business to new levels and possibilities and tapping to new markets. On a personal note – growing my family :)

Describe yourself in five words:
creative, positive, determined, perfectionist, moderator

Carrying on with the five theme, if I were to turn on your <Pandora radio>, what five artists/songs would I see on your recently played list?
Passenger, Florence + The Machine, Coldplay, Fiona Apple, Hooverphonic

Lastly, do you have any advice for anyone thinking about opening their own shop or participating in craft shows?
Love what you do, be excited about your products, never stop improving, be true to yourself but always listen to the feedback from your customers, listen to your gut feeling, never give up on yourself and your vision.