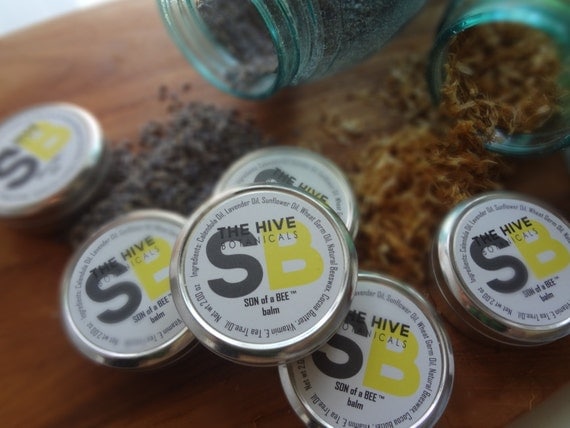 My tattoo balm is up and for sale in
the shop!
Son of a Bee™ Balm is an all natural blend of antioxidants to sooth your healing skin. Created as an alternative to petroleum-based jellies and lotions that are currently on the market for tattoo aftercare.
But it can also be used on:
• Red as a lobster sunburns,
• Grabbing a hot pan off the stove without a mit, kitchen burns
• Falling off your bike scrapes (which equates to the I'm a clutz, scrapes)
• Torturous winter cracked fingertips and heals
• Frankly anything else that has you utter "Son of a B" that could use some soothing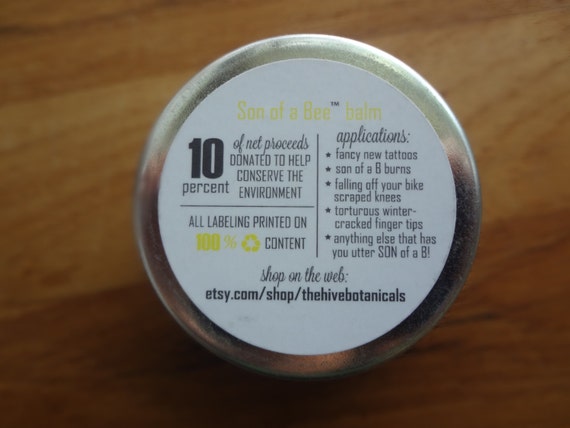 So, you want to get in on some of the all natural best balm on the market? Head on over to Amanda's blog and enter away!
There is also going to be another giveaway in the upcoming week as well on another blogger friend's site. So keep your eyes peeled to get your hands on some free goodies!