Favorite finds from the past week:
Etsy find of the week: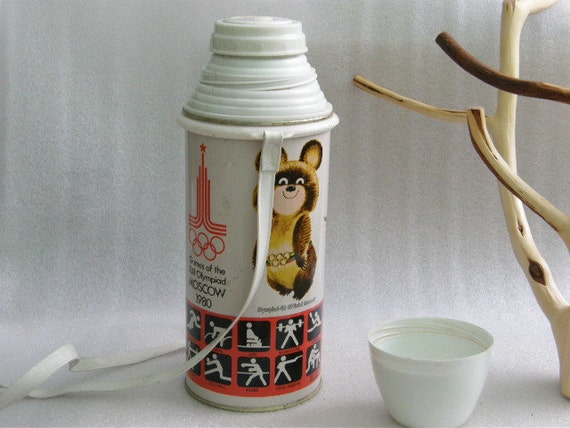 Check out this awesome thermos! 1980 Moscow Olympics. Its so cool, look how happy that little bear is!
Please can I move in?
This little cabin. Yes. I could live out the rest of my days here.
Get in my belly!
These just may be on the baking list for this weekend..
Tee shirt of the week:
Super cute, plus 25% goes to support Earth Day.
So glad for it to finally be the weekend even though I signed up, yet again, for more overtime. It's also Farmer's Market weekend. I have a feeling it's going to be a busy two days. I have lists of things I need to work on and get completed. Including my taxes. It's strange I used to love doing my taxes (yes, I know that is an extremely nerdy thing to say) But it's totally true. I used to get so excited to do my taxes. The past few years that excitement has vanished. I guess I feel like 99% of the rest of the population now that dread doing them. I now see why so many people just pay to have them done. Ugh, I don't want to deal with the anxiety of it all! haha Oi, wish me luck.
I need to order more soap supplies. I don't know where my brain has been. I was on a role of making my mini soaps and haven't in about a week. I have all my clay soaps complete, they should be ready for the end of March. But I need to get working on the rest of them, and I've been procrastinating. Totally out of character for me.
What does everyone else have planned for the weekend?
Oh, make sure you come back on Sunday because I have, of course, a fabulous interview. BUT! She is also offering a small giveaway. And believe me I am completely jealous of you guys. Especially if you are vegan! You'll have to check back Sunday to find out more. And if you haven't yet. Make sure you check out yesterdays post. We can be twins wearing our vintage skirts!
Have a great weekend all!