Favorite finds from the last week:
Etsy find of the week: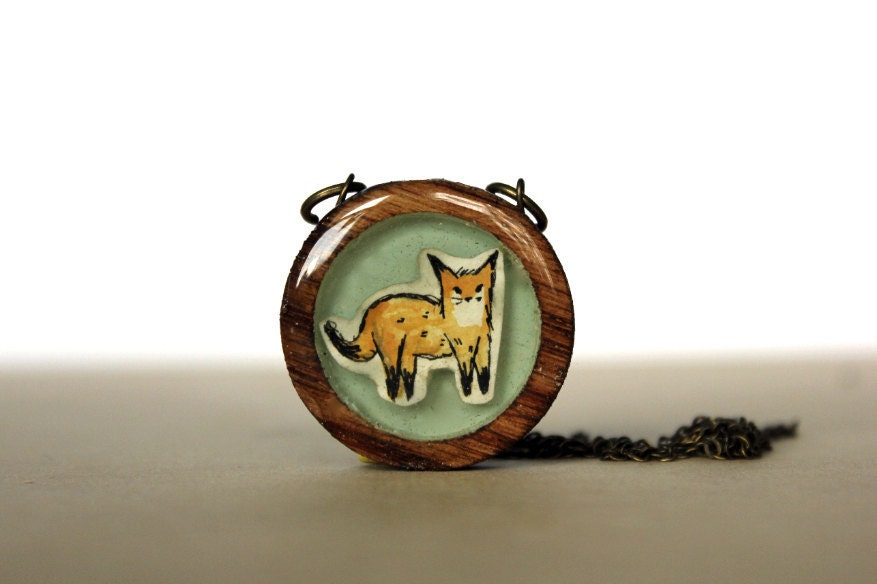 This adorable necklace. There is also a super cute giraffe..and bunny..and bird....
Please can I move in?
We have been discussing trying to sell our house and move to lots of land in the woods! It would be completely amazing if we could. This company is really neat, they turn shipping containers into a house that you can set up in under a week! While I really like this one, we have no need for this much room and we are considering the Sol model which would only be 480 sq feet. That may sound very small, but we would each have our own studios so really the residence doesnt need to be very big.
Here is the inside of the 480sq foot model:
I love all the models and could picture myself living in any of them...
Get in my belly...
It's hot chocolate season....I love hot chocolate season! Especially with extra whip cream!
Tee shirt of the week from Threadless
I love this shirt, very interesting and creative take on Little Red Riding Hood.
This weekend is going to be the launch of The Hive. Keep your eyes peeled. I'll post when it's up and live. I'm so excited. I feel like this was such a long time coming. Now fingers crossed that it takes off and I take over the world in natural lip balms and soaps!
Hope everyone has a fantastic weekend! I'm actually on vacation (yes, again!) next week, believe me I need it! Lots of projects in store tho (would you expect anything different?!)