Favorite finds from the last week:
1. Etsy find of the week:
Ninainvorm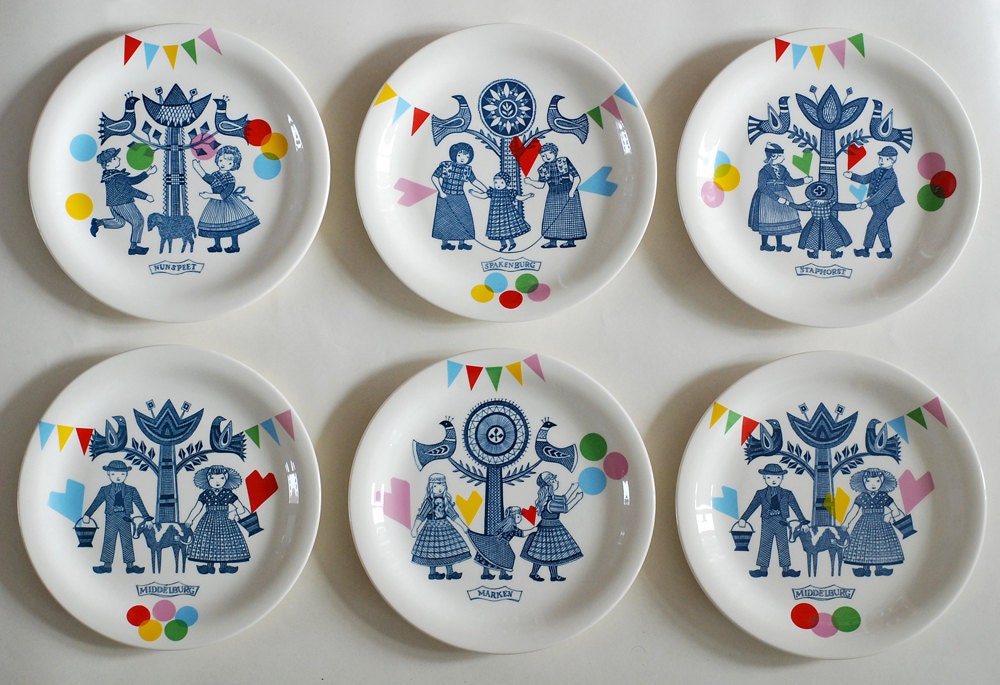 Look at these adorable, made to order plates!! They are vintage designs with extra touches to make them a little more festive and make them pop! So cute.
2. Blog of the week: The Noisy Plume
I am completely smitten with The Noisy Plume. Her photography..her jewelry..her life...I would love to trade places and would never look back. She has my dream life..the cabin in the woods, working for herself.. someday...
3. Please can I move in?
As you know I have a thing for stark white rooms and big windows. Everything about this room is perfect.
4. Get in my belly...
Holy Mother! I don't think I even need words with this picture. All you need to know is Muffins and Donuts combined into one food. When can I bake these up?!!
5. Tee shirt of the week from Gama-Go
Gama-Go just released a new line of women's tees (and mens). Oh my goodness!!! There are SO many adorable ones. I had a hard time picking my favorite.. but I mean come on!! Look at this shirt!!!!!! It MUST be mine!
This weekend is going to be pretty lonely in these parts. The mister is headed out to Massachusetts for a surprise visit and I'm staying home with the girls. Hopefully I can get a ride out to the farmers market. (we currently are still in the one car situation while he takes forever to get his 54 Chevy on the road) Then the rest of my day will consist of making soap and crocheting, while vegging out watching guilty pleasure Netflix television shows.
What is everyone else doing? Anything good going on? Early/Weekend Halloween parties??