Favorite finds from the last week:
Etsy find of the week: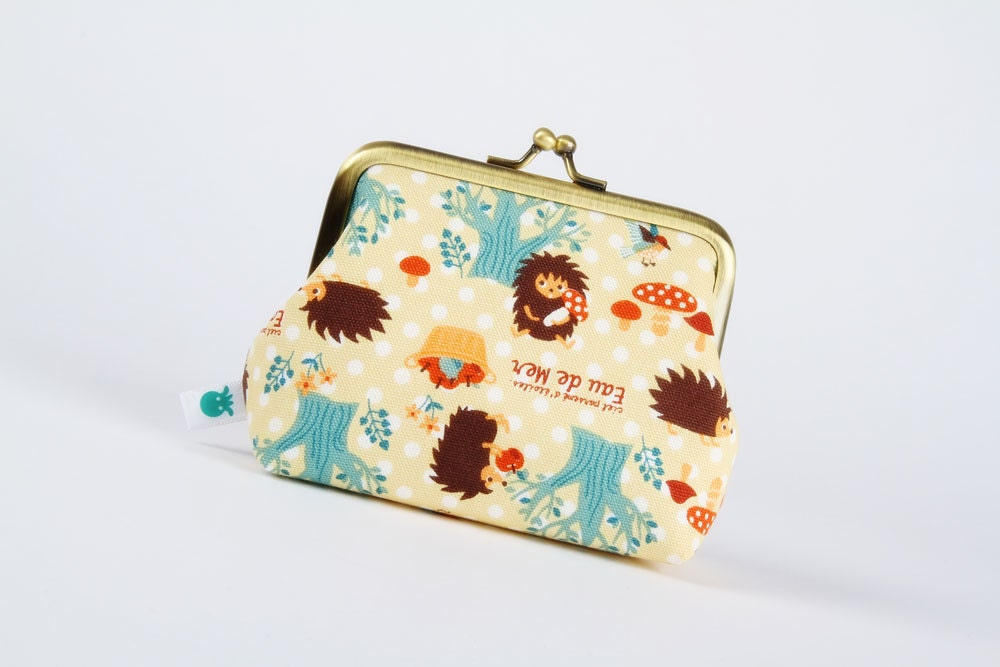 I am in so much love with these little coin purses from Octopurse. Plus Daphne is such a sweetheart. She will actually be gracing us with a behind the scenes interview the end of March. So be on the look out for that. Please go check out her purses. Believe me I could have posted bunches and bunches that I am currently drooling over..but who doesn't love an adorable hedgehog!?
Please can I move in?
I LOVE this bedroom! Look at those teeny beds! I told the mister we would each have our own bed - the 3 girls and then one for me and one for him. hahah I am just so smitten. I just keep staring at it and looking at all the little areas.
Get in my belly...
The first time I ever made a bunt cake was last year, this recipe. I was super bummed when my insides didn't look like this and it stuck to the pan and didn't turn out. I had made it to take with us to Easter dinner. Never make a recipe you've never made before when you are baking for lots of people (and baking it THAT day)! I quickly made (I believe) whoopie pies as my safety backup. Man was I bummed. I have since made a couple other bunt cakes and love them. I've been craving cake..so maybe this weekend I'll search out a bunt cake recipe.
Tee shirt
of the week from:
This shirt has been around for a while on Threadless but it's just so cute. Plus we are supposed to be getting slammed with lots of snow over the next few days here in NY. So I thought it was fitting.
Finally...the Farmers Market is back in swing this weekend. Holy mother has it felt like forever! I can not wait to go and see everyone and get FOOD!!! This snow storm better not keep us from going - I will put a plow on the front of the toaster (thats what i call my scion xb) or chain up a sled and let the girls drag us on out!
Other than the market. Not much else is going on this weekend. I have some shop changes and lots of thinking. I'll put this out there and hopefully get some responses to this: If you have your own business, do you do wholesale? and IF you do wholesale - what do you charge? Do you do the stereotypical 50% off (which i think is INSANE) do you vary the price drop based on how much they want to order? what are your thoughts?
I've been having quite a few inquires lately. So it's really time I come up with an answer and really be firm on my thoughts. I need help guys!! Give me advice.
Have a great weekend!