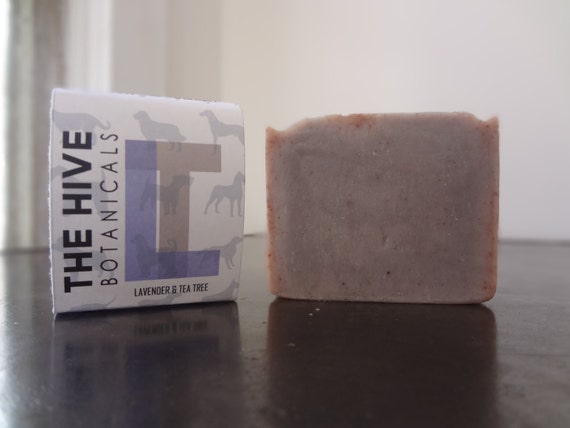 Another new and exciting announcement is the addition of two different dog soaps. It's something I've been wanting to add for quite a while now. My scottie, Lola, has major skin issues and has baths quite often. I thought it would be weird using a bar soap on her, but it was just the opposite, it was actually super easy and better because you could get her super sudsy just rubbing it all over her.
The first bar is lavender and tea tree:
Lavender essential oil helps sooth minor skin irritations and itchiness. It is also a natural insect repellent and tick deterrent.
Tea tree essential oil helps to fight fungal infections, is a natural antiseptic and insect repellent.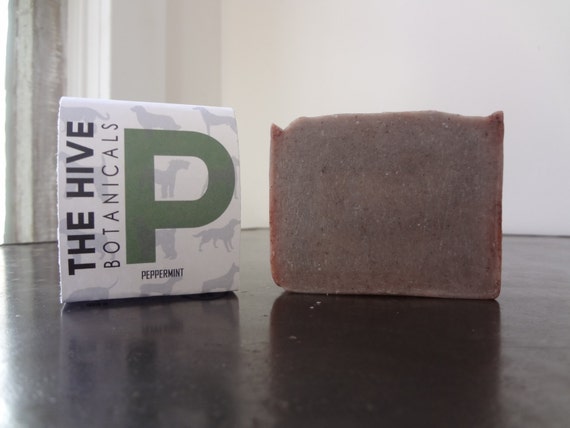 The second soap is straight peppermint.
Peppermint essential oil is an antispamodic, helps to stimulate circulation, and has insect repelling properties. It also has cooling properties to help combat skin irritations. Peppermint is also said to be good for arthritis, dysplasia, sprains and strains.
I am so excited to now have these finally cured and in the shop. I plan on adding a few more different soaps as well. I'd like to get at least 2 more, I already know the combinations I'll be making. I did bunches of research as to what is best for dogs for different skin conditions and also insect repellents.
I had fun coming up with the labels too. I wanted them to be different then my normal soaps. While, obviously, humans can use these soaps too. I wanted to set them apart to be specifically for our four legged furries.