This week we are in Los Angeles..
Name:Tamara Mello

Tell us a little about yourself.
I was born and raised in Southern California. And have been making things for as long as I can remember.

When did you start creating and how long have you been on Etsy?
I've always made stuff. I get it from my mom who is super creative. I've been on Etsy for about 5 years. I created my Etsy shops when I decided to take time off from acting to be home with my daughter Olivia.

How did you come up with your business name, is there any special meaning behind it?
Madre de Olivia is the name of my jewelry shop so I guess that's pretty self-explanatory.
Blackbird Design House came from my favorite song being Blackbird by the Beatles. I used to sing it as a lullaby to Olivia when she was an infant.

Has your Etsy shop become your full time job? If not, would you like it to be?
Etsy has sometimes been a full time job and sometimes part time depending upon my schedule. I've just gone back to acting again after a 5 year break so I'm kind of juggling.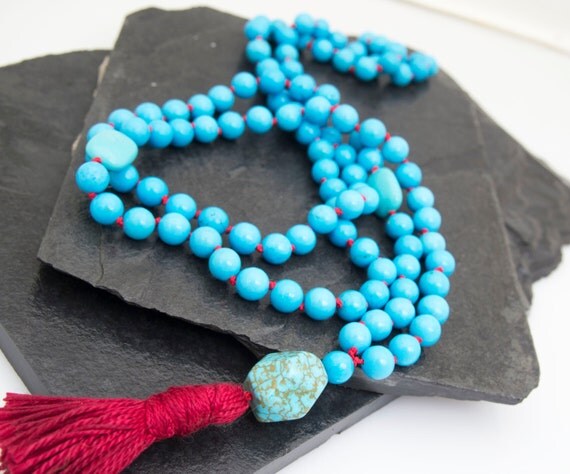 How would you describe your creative process?
Once I get an idea I tend to get manic about it. I spend a lot of time trying to figure out the best way to execute my vision. There's a lot of trial and error. Once I have a rudimentary sample created I start refining it and streamlining the process.

Where do you get your inspiration from?
EVERYWHERE! Most of my inspiration comes from nature or found objects. I love the idea of form following function.

What is your most cherished handmade item?
An inlaid wood table that was made by my grandfather.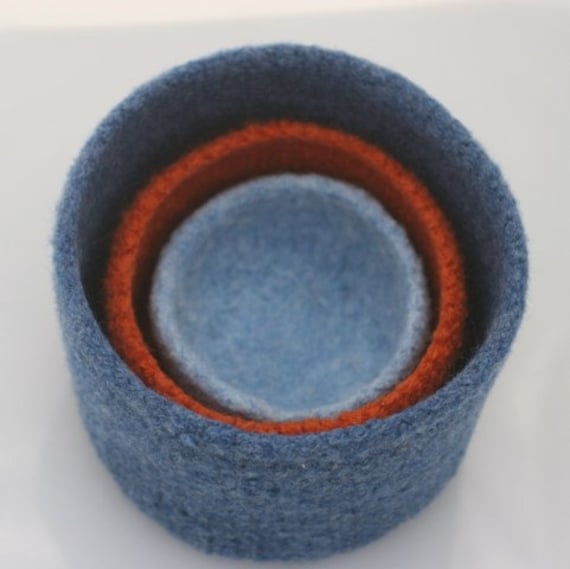 Apart from creating things, what do you like to do?
Gardening, yoga, cooking, laying on a beach with a good book, hanging with my husband and daughter.

Was there ever any other job you dreamed of having growing up?
Nope. I'm pretty fortunate that I have a few different jobs and they're all things I love and am passionate about.

Five years from now you will be…
If 5 years from now I'm doing what I'm doing now I'll be a pretty happy girl.


Describe yourself in five words:
Motivated, grounded, creative, silly, and eclectic.

Carrying on with the five theme, if I were to turn on your <insert whatever type of music player you use here>, what five artists/songs would I see on your recently played list?
The Beatles, Mumford and Sons, Nina Simone, Hedwig, Simon and Garfunkle.

Lastly, do you have any advice for anyone thinking about opening their own shop or participating in craft shows?
I say if it's something you're passionate about and you feel like you have a particular niche, go for it! It's very competitive and not for the feint of heart so ambition and determination are key elements for success.
A special treat from Tamara.. one reader will win a signed copy of her book; Heart Felt Knits!
HEART FELT KNITS
Knitting something by hand and then applying the centuries-old technique of wet felting results in gorgeous pieces that are durable, eco-friendly, and timeless. In Heart Felt Knits, actress-turned-crafter Tamara Mello offers twenty-five knitted and felted projects, from darling nesting bowls to elegant hats, cozy wraps, and chic hair accessories. Knitters will love watching their pieces take on surprising forms and textures through the felting process. With easy-to-follow knitting patterns, simple felting instructions, helpful how-to photographs, and lavish shots of the finished projects, this special book shows knitters of all stripes how to create unique accessories and keepsakes to last a lifetime.
Tamara Mello is the founder of the online shop Blackbird Design House (voted "Best of the Web" by InStyle magazine in 2010), where she sells her felted goods. She lives in Los Angeles, California.
a Rafflecopter giveaway