Favorite finds from the last week:
1. Etsy find of the week: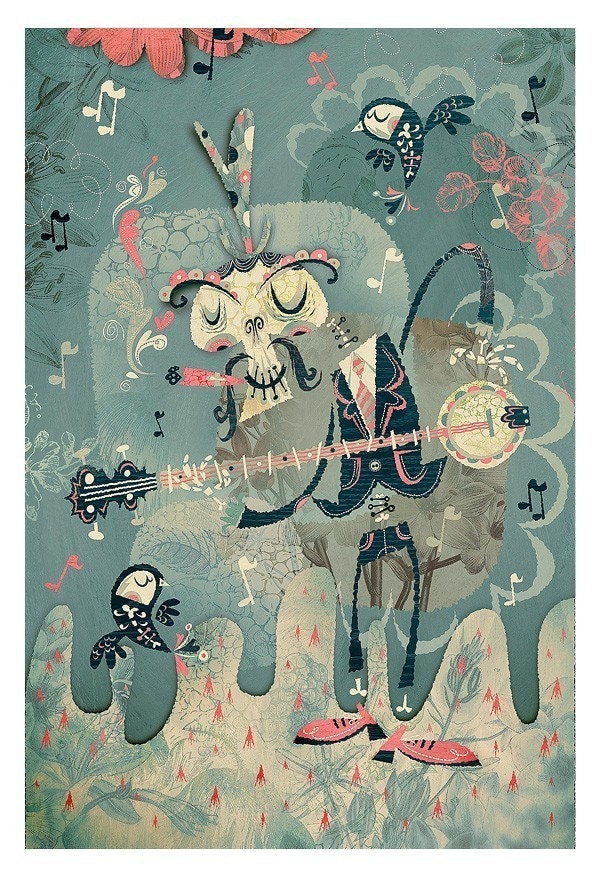 I recently came across a shop on Etsy by Albert Cerriteno and just love his work.
2. Blog of the week:
One of my favorite blogs; Blood and Champagne is a design blog that is full of gorgeous industrial design. I am in awe and am so jealous of most of the pictures they post. If you are a fan of industrial design check them out. (it's not 100% industrial - but majority is)
3. Please can I move in?
Taking an image from Blood and Champagne..this room has me day dreaming of being snowed in a small cottage/ cabin, a fire roaring in the fireplace and crocheting until my hearts content. How I dream and wish for that simple of a life.
4. Get in my belly... Apple Pear Crisp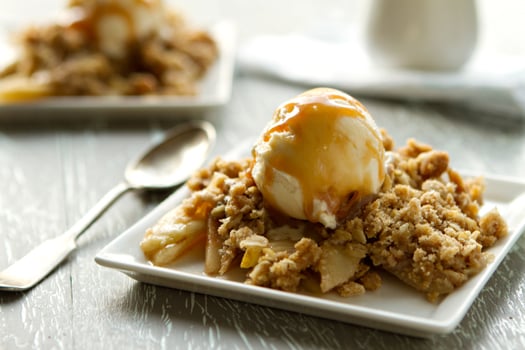 With fall coming I am starting to crave some of my favorite foods..from mashed potatoes to one of my favorite desserts .. apple crisp. This one also uses pears. Every year I say I am going to go apple picking and I never end up going. This year I am going to make that promise to myself again. Please keep me on target to make sure I complete it!
5. Tee shirt of the week from Threadless
I love this new tee shirt from Threadless. I think it needs to be in my collection.
This has been a pretty crappy vacation. I feel like nothing got accomplished and to top it off my car got crashed into on Thursday, after what seemed like the longest day ever (plus I already had a migraine and wasn't feeling well and just wanted to go home.) You can imagine my shock and horror as we made our way back to my car (aka the toaster - I have a scion XB) to see the front side fender and driver side door caved in. Luckily the guy left a note but he wasn't answering his phone so we called the police so that we'd have a report on file. Another half hour waiting (as my migraine pounded away)he arrived. As he pulled up, he said "Ouch" with a scrunched face and said "Now that will ruin anyone's day". The officer was very nice and was able to get in touch with the guy. Turns out it was a very nice 70 year old man who told the officer he must have had "his head stuck up his ass while trying to turn around" Pretty interesting choice of words!
So now I need to get estimates and the insurance adjuster needs to come out next week. Just something I don't really want to deal with! Plus the driver's side door barely opens. It's a good thing I'm small because I have to squeeze in.
What's the saying.."If I didn't have bad luck I'd have no luck at all" Some day you would think all this bad luck would run out and I'll get a rash of awesome luck! I'm sure you are all thinking the same thing, "What is up with this poor girl's luck!"
Here's to hoping that there really is a thing called karma.
Hope everyone has a great weekend free of hit and run collisions!