Favorite finds from the last week:
1. Etsy find of the week: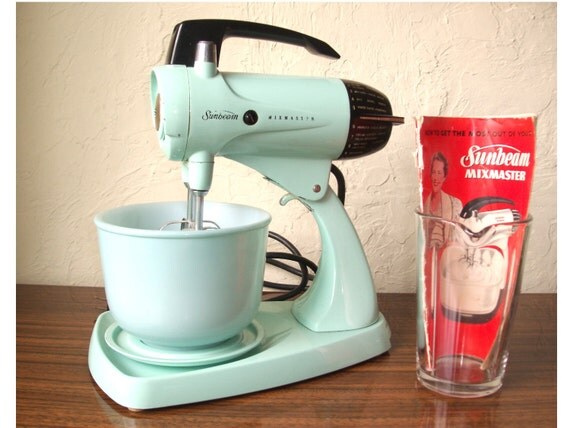 You know me and my love for all things "mint". When I came across this stand mixer it was instant love.
2. Blog of the week:
If you don't know
Sarah
you should. Simply put. She is one of the nicest girls I have ever had the pleasure of calling a friend. She is one of those girls that always has a big toothy smile and makes you instantly wonder how she could always be so positive. I want her optimism to rub off on me a bit more! Please go check her and her art work out.
ps. cat lovers - she is a definite cat lover and most awesome cat mama!!
3. Please can I move in?
I'd love to be spending my nice cool fall nights on this deck next to the fire.
4. Get in my belly...
One of my favorite fall and winter dinners, hands down is stuffed shells. YUM!
5. Tee shirt of the week from Johnny Cupcakes
ahhhh..a new favorite from Johnny Cupcakes.
So what are the weekend plans?
Me? Farmer's Market..then the weekend will be spent making over 200 lip balms.. packaging.. labeling.. organizing.. preparing.. and i'm sure a little bit of stressing.. only one more week to go. How is it already going to be October?! Where did this year go!