Favorite finds from the last week:
Etsy find of the week: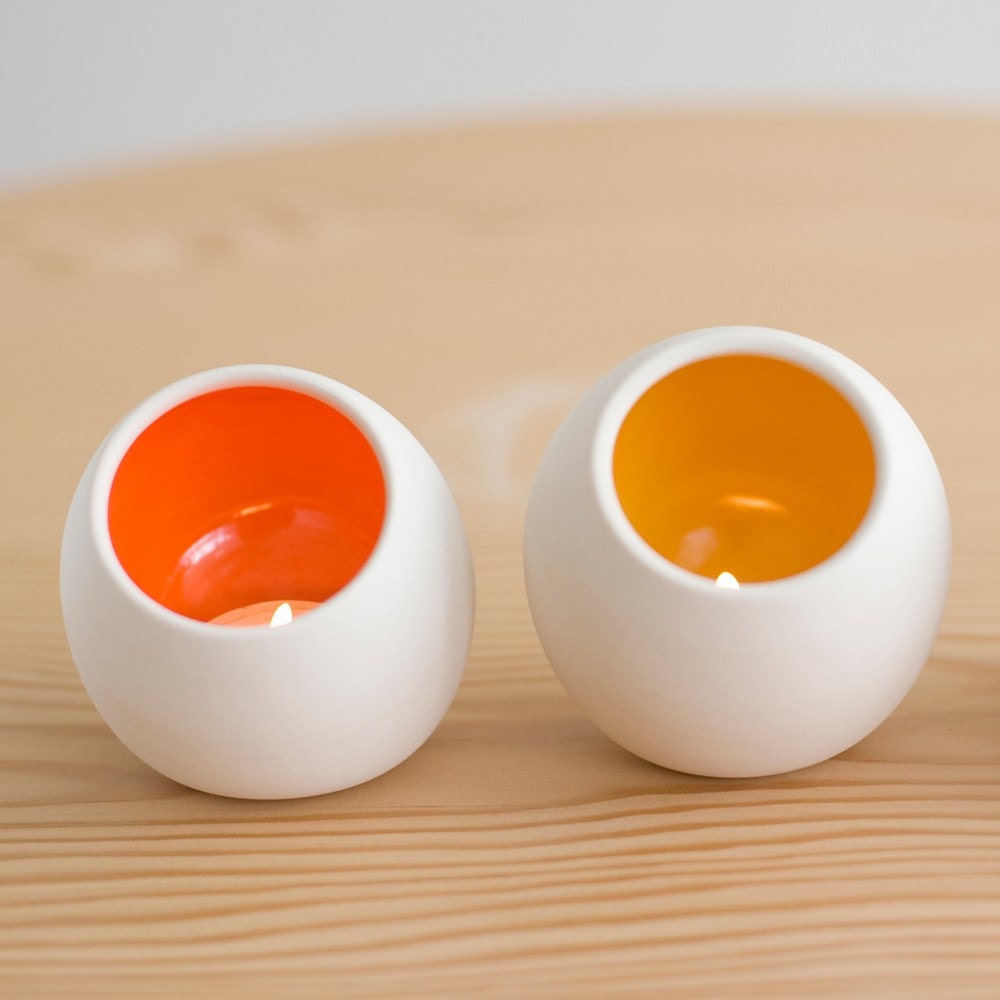 These votives are gorgeous. I love the crisp white with the contrast of a bright color inside, three votives and a choice of colors. These are definitely on my wishlist.
Please can I move in?
Look at this living room and gorgeous furniture! I want to move in right now and hang out in one of those chairs.
4. Get in my belly...
Wow! I don't even have words for this cake, but it really should be in my kitchen right now waiting to be eaten!
5. Tee shirt Shoes of the week from Jeffrey Campbell via Modcloth
These shoes are so adorable. I'm always a big fan of cute flats..and in mint! Yes, please.
This has been a very strange week. My days have been all screwy this week. On Wednesday I was convinced it was on Tuesday. But then on Thursday it felt like this week had already gone on for 10 days. I again, have a small amount of work to do tomorrow morning, but after that I'll have the rest of my weekend free.
I'm working on a new feature - I'm thinking it will end up being biweekly to showcase items from my shop. Over the past few weeks I have come up with four new soaps. All four of them I really think I have it nailed down as far as the scents, but they need work the looks department. I will definitely still sell all these when they are all finished curing though. Don't want anything to go to waste. One batch is already ready, two more will be ready this weekend and the forth not for another 3 weeks. But I want to share what I'm mixing up around here. Always would love to hear inputs and suggestions too. Maybe even incorporate and collaborate and make limited edition soaps? Make it fun and interactive.
Suggestions? Be on the lookout for my first update telling you all about my newest scent that will be available in the shop next week.
Any plans for the weekend? I'll just say my weekend will most likely be the norm. I really should get out of the house tho. I really do begin to go slightly stir crazy. Even for a hermit. Maybe we'll go out to dinner and use the gift certificate my sister gave us for Christmas. We'll see...ah..finally.. happy weekend everyone!