June 1st?! Seriously, I don't even know what else to say about that!
Oh what a week, while we had an extra long weekend - making it a short work week. Boy am I glad this week is over with! I seem to say that every week don't I?! Some day when I'm working for my self and get to spend my days doing something I have passion for there won't be any "weekends" It will just be any day is a good day to not be in corporate America! shhhh probably shouldn't say that too loud, never know who's reading.
But enough on that! Bring on the fun stuff!
I am so getting excited for this weekend because of the mini antique show Saturday! I'm hoping to find lots of lunchboxes.. but at the same time I hope I don't because then I'll just be sad when I can't afford to buy them all!
But If I ever get down south to Georgia, this will be this first place I stop! I think I would probably go into lunchbox over load and might just pass out from the excitement of it all!
Oh please can I have these?! I'm not sure which color wood that I would like to go with, but these are on my wishlist. Now I just have to decide if I am staying at my current size or going a tinge bigger. The one thing about me going bigger that I never really feel bad about is that mister has his ears stretched and they are quite a bit smaller than mine. If he decides to go bigger, he always has an instant collection of plugs. (though I really don't think he'd be too keen on wearing swallows haha)
ps. if you are like me and have beautiful stretched ears, please head on over to
Omerica
, if you use my code vera-20 you will receive 20% off your first order! Such a good deal and they are seriously the best plugs I have ever worn. My ears have never been healthier or happier!
source
This next one may look a bit odd to be posting. "Hey Trisha, why on earth are you posting deodorant containers? And why do they make you happy?!"
"Well miss or mister reader, they make me happy because 1. they are recyclable 2. bpa free 3. and very soon will be filled with handmade super awesome deodorants that you will be able to get through my NEW shop!!"
Ok so that was a bit of a spill there. And definitely more will be coming on the whole project from the labels, to the name to the logo to the products etc. I've been very busy the past couple months in the research stages and now have moved into the buying ingredients and producing stages. So excited to share the next stages over the next few weeks.. I REALLY didn't want any of my packaging to be plastic. This will be the only thing, but after long debates and discussions with people I really don't think I could convert everyone to put deodorant on with their fingers.. so I caved a bit. I'm also going to come up with a recyclable program as well to send me your recyclables. Just trying to work everything out on exactly how its going to work.
The mister and I sometimes talk about opening our own burger place. It would be a simple little place with good food only from local farmers. I think it would do well around here. And I think these prints would be perfect .. oh how I love ketchup!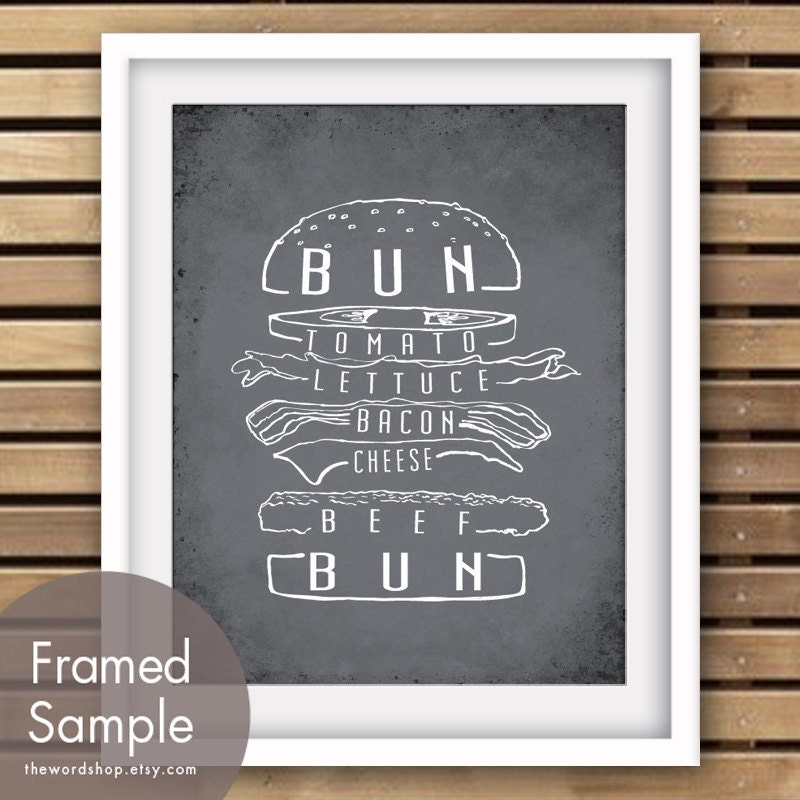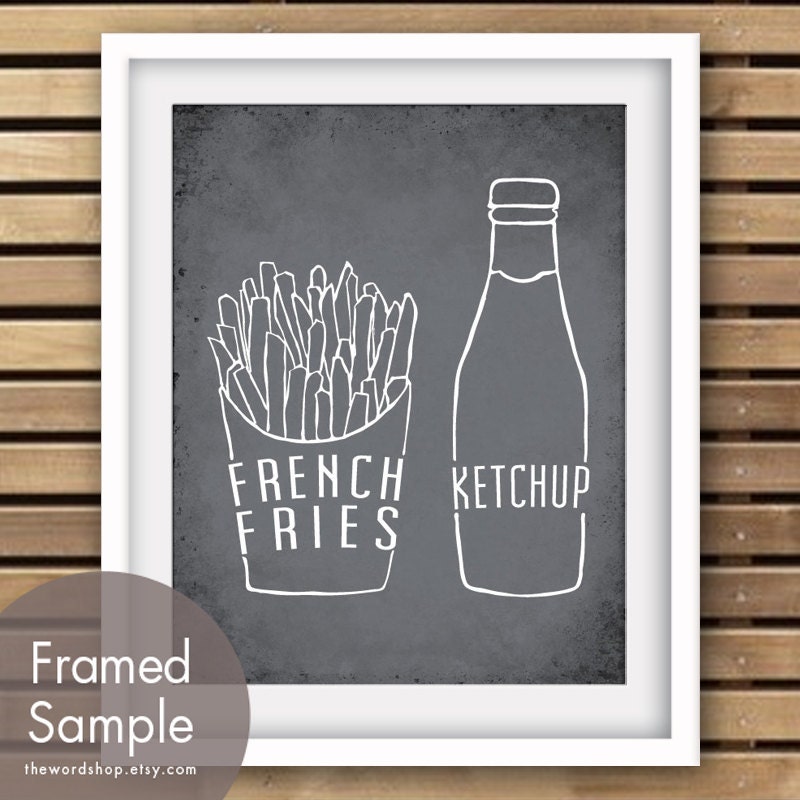 Alright all, I hope you all have great and exciting weekends! What does everyone else have planned?