This week behind this scenes is in New York City
Tell us a little about yourself.
I am a jeweler, mother, wife, painter, and crafter. I used to do more but once I had a kid, lots of my hobbies had to end. Kids are harder work than your Mom told you they were. And, they are worth it.

How did you come up with your business name, is there any special meaning behind it?
My business name was the result of brainstorming with my best friend. In the middle of trying to come up with a fitting name for my jewelry line, our conversation digressed to another topic. While I forget the exact sentence I spoke, I said something containing the word "anomaly." My friend and I both said at the same time, "THAT'S IT!"

Where do you get your inspiration from?
My inspiration comes from just living life, and it's not really a process so much as what I am left with in my head after living in this insane world. I often have more ideas in my head than I am physically able to create. Sometimes I think of ideas while going to sleep and sometimes while on the subway. Often I am inspired by things I see on the internet or on the streets of NYC where I live.
Do you also sell your work at craft shows?
I do not sell my jewelry at craft shows only through Etsy and, wholesale, to stores all over the U.S.
What is your most cherished handmade item?
My most cherished handmade items are:

the wedding rings I made for my husband and myself. His is a series of my actual baby teeth cast into a silver band. One of the teeth is 24K gold. Mine is a snake accented with black and clear diamonds. One of the diamonds is from my grandmother's ring.

Other favorites are the two paintings my father did of my daughter Lulu when she was a baby. Now I am starting to think of all the miniatures my mother hand sculpted for my dollhouse when I was a girl. I come from a long line of makers. I cherish everything ever hand made for me. My husband made me a long list of hand made gifts I deeply love. One is a short graphic novel illustrating how we met one another. The list really goes on and on. Basically, anything hand made trumps something bought. Always.
Apart from creating things, what do you like to do?
Apart from making things one of my main loves is going to flea markets. I get a rush driving up to each and every one. I also love to travel all over the world. I also really like going to the movies. Sometimes, when I have just had it a movie is the only thing that can get me out of my funk. I love spending time with friends and hanging out with my family.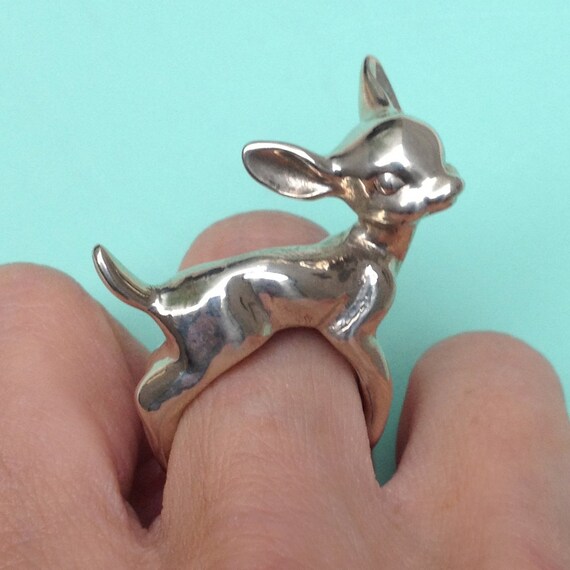 If you weren't an artist, what would you be and why?
I would like to do something involving professional scuba diving. My experiences sea diving have been some of the most amazing in my life. It's weird thinking about doing anything that is not art related since it has never seriously occurred to me to do anything else. The hard part for me has been deciding which artistic passion to follow.

Five years from now you will be…
Five years from now is hard to imagine. I really don't project into the future much anymore. I guess the only thing I know for sure is that my husband and I are going to try to add another kid to the family. So I guess there will be 4 of us making things, laughing, fighting, loving. I hope 5 years from now is very similar to now, and it probably will be.

Describe yourself in five words:
I am weird, small, fiery, wise, and artistic
Carrying on with the five theme, if I were to turn on your <insert whatever type of music player you use here>, what five artists/songs would I see on your recently played list?
Tom Waits, The Breeders, Pulp, The Magnetic Fields, The Soundtrack from Hedwig and the Angry Inch

Lastly, do you have any advice for anyone thinking about opening their own shop or participating in craft shows?
You will work harder and longer hours for your own business than at any job you have ever worked and it will be worth it.