Favorite finds from the last week:
1. Etsy find of the week: LoftFullOfGoodies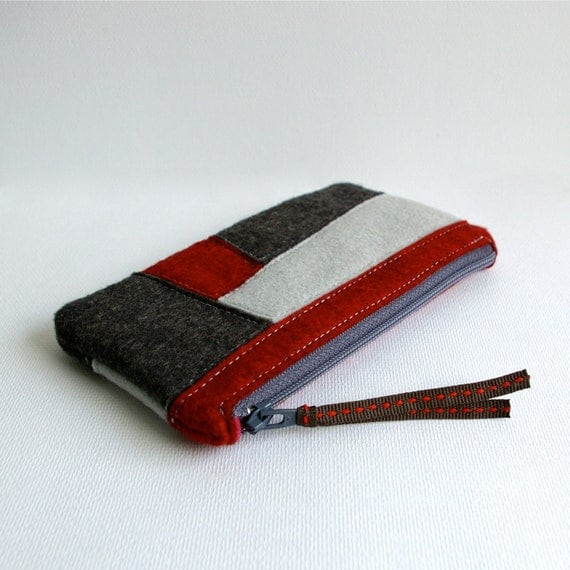 Oh my goodness, I love this new shop I stumbled across the other day. Her felt designs are just so beautiful! Cute bows, change purses and little booklets for your needles. Very super cute, go check her stuff out!
2. Blog of the week: Lazy Explorers
Chloe from Lazy Explorers contacted me through my shop on Etsy to offer me an ad spot on her blog for free! I was so amazed and surprised at the generosity. Her blog is adorable, go on and check her out!
3. Please can I move in?
About as remote as you can possibly get! Perfect for the hermit in me.
4. Get in my belly...
Squash muffins?! I've never heard of squash muffins. I think these are something I may have to make for Thanksgiving day.
5. Tee shirt of the week from Threadless
You may be saying, "That's not a teeshirt!" But it actually does come in a tee shirt design. I'm just obsessed with hoodies and actually need a new one as the majority of mine- the elbows are all ripped to shreads. This is because 1. I have the pointiest elbows on the planet 2. If I find one that I love I will throw it on every day until it completely shreds off of me. I've been looking for just a classic navy hoodie. But haven't found one that I like. I'm not a fan of this skinny, long style sweatshirt. My favorite are the more boxy, hits at the hips zippy hoodie. And it needs to be the perfect navy color. Yeah, I'm pretty fussy when looking to replace my hoodies. Which is probably why I've been looking for over a year and still can't find one that fits what I want. Next time I find an amazing one, I'm going to buy 5!
This week has seemed to drag out, I never knew what day it was. Wednesday I thought it was Thursday and Thursday I actually thought it was Wednesday! Such a weirdo. But finally the weekend is here - though I'll be putting in about 6 hours of overtime. Nothing else is planned. The last weekend of our farmers market is tomorrow (before winter market begins) and I'm sure I'll be making some soaps and baking and crocheting a bit..same ol, same ol.
How about you, what do you have going on this weekend?